Mentoring Shelley
Photo by Joey Contreras Jr. September, 2008.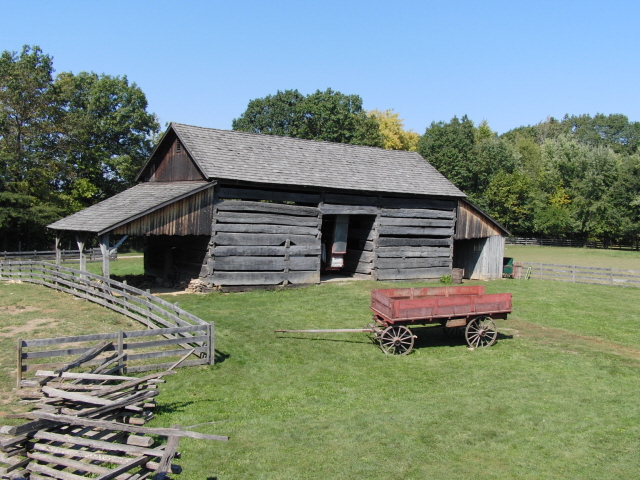 Dear Helen,

So good to get your 2009 update. I always enjoy reading your words. You are an inspiration to me. It is so hard to be in the world, but not of the world. It seems even my Christian brothers and sisters do not relate to me.

I would say we are making great progress in our journey. I feel as though we are entering another level of obedience and faith in God. I am almost to the point of being able to be at home full time. Of course this will mean making a lot more changes in our lifestyle. I would need to make more things at home, and get creative. I do think we can do it. We will not have medical insurance and we will have to continue renting for some time. We have went from 189,000 in debt to 12,000 since we started homeschooling. I guess I am now questioning if I am making the right choice about quitting my job.

I work 2-3 days a week and get full benefits and get paid $28.00/hr. It does put a strain on my and my family. My husband gets no benefits and makes $11.00/hr but it is a family owned business, they are good to him, and he gets to take our son to work with him for some father/son bonding time. It does not seem logical for me to quit, but I know that God does not call us to be logical, but faithful. Todd says do what I want to do and he will back me up, he says that is not a choice he can make for me.

I want to do what the Lord wants me to do. I am searching the scriptures for wisdom in this area. I am also seeking advise from the Godly women in my life. I would appreciate anything you have to offer. If you know of any scriptures that could help me I would love some suggestions.

I will continue praying for Gerald. I pray you all have a wonderful new year.

In Christ Love,

Shelley.


Hi Shelley,

So good to hear from you. As usual, your questions cause me to think and pray!

I think you have done amazingly well on your debt repayment. Congratulations!

Regarding quitting your job... Titus 2 talks about being busy at home, Prov. 31 also. I don't think you will find support for a woman working outside the home in scripture, not that God is not compassionate to needs, etc. Each one must work it out between them and the Lord.

I think it is a step of faith for you to come home; you will be rewarded in many ways. My advice is to quit and trust the Lord to provide. It then becomes your husband job to figure out how to provide for his family. He may have to take a side job but the most important things he can give his kids is a full time mom and let his wife have the joy and fulfillment of full time mothering.

I think you could live off of your husband's income. He makes $22,880 a year and the government says that the poverty line for a family of 4 is right around that mark. That means the government says that you can meet your basic needs at that level. That means no luxuries, etc. but still basic and comfortable. If you worked hard to make your own foods, etc. saved on gas for driving, cut to one car, etc. you would find that you could even put some money away for savings. It means cutting back I'm sure, but I think you would find it well worth it.

We set our income in our own business at what the poverty line is for a family of 7. That keeps us from taking more than we need. We have done this for many years and we live simple but are happy and don't have to worry about what to do with any excess! :)

You can read more about the poverty index at http://aspe.hhs.gov/poverty/09poverty.shtml.

Thanks for your prayers for Gerald.

Do write again if you have any other questions.

Love,

Helen.





Photo by Helen E. Aardsma, December, 2009.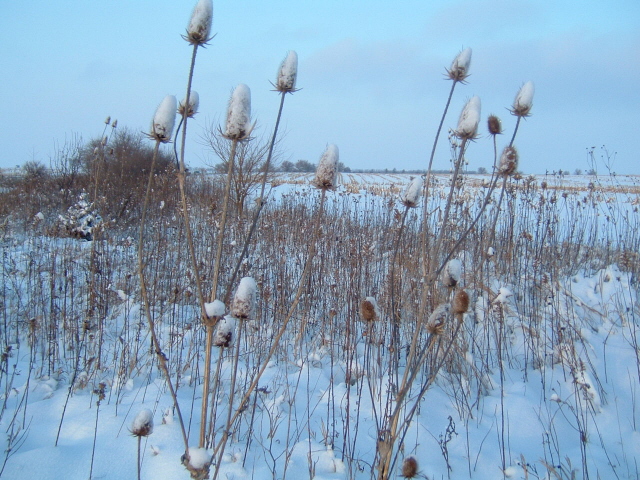 Dear Helen,

I have prayed through this a lot and have came to the same conclusion that you said. While it is not a sin for a women to work outside the home, it is God's best for us to women to be at home tending to the family. I believe the Lord had led me to this conclusion and brought me thus far. It is up to me to step out in faith and trust the Lord to provide. Todd left the decision up to me. So, I quit my job last week. I am so excited. I feel so free. I think he was a bit surprised at my decision.

I quess I already new what you would say, but I needed to hear it from an older, wiser mother. That is what I love about you, you are honest and speak the truth regardless.

Thank You Again!

In Christ Love,

Shelley.

Dear Shelly,

Good for you! You are courageous! May God pour down his blessings on you, my dear sister!

Do keep in touch.

I am very busy with income tax and a major house renovation and will be until January end. I hope we can get together sometime in February; maybe a Sunday lunch and visit?

Hugs,

Helen.

Once women find their purpose and identify in Godís Word, living it out is not always convenient or easy, but itís worth it! He has never failed to keep one of His promises, and He will not fail now.

Dear Helen,


To be continued........