Mentoring Shelley
Photo by Rachel Aardsma. January, 2010.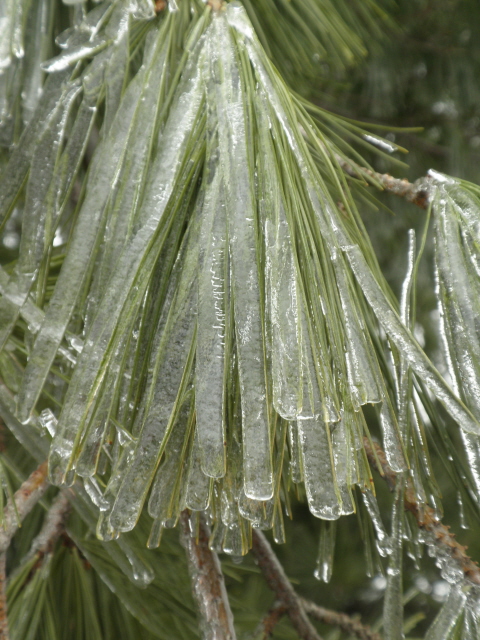 Dear Shelley,
I see that you signed up to receive updates on my website. I believe you are the nurse we met today at the hospital! God bless you as you seek direction regarding homeschooling. I meant it when I said if I can be of any help, please do not hesitate to call or e-mail. Also, if you ever want to come out and see our little farm and get some organic veggies we'd love to visit with you!
Blessings,
Helen
Dear Helen,

Thank you so much for your words of encouragement. You are a true blessing.
I do not come from a Christian family and was not raised that way. I am just learning as I go. I am sure I will be in touch for some words of wisdom.
You are beautiful people.
Thank you!
Shelley
Dear Shelley,
It was my privilege to be used by the Lord in your life. I wanted to tell you that I have found so much help by reading Elisabeth Elliott's writings. You can go to her website www.elisabethelliot.org and get all the back issues of her newsletters for free. Read them in small doses---much to ponder here. Also www.reviveourhearts.com has some good teaching.
Gerald is doing so well after the treatments. We are thrilled. God is good!
Love,
Helen
Dear Helen,
I am trying to get more educated about home schooling. Do you have any good resources for that? I am looking for a curriculum.
Any practical advice for preparing my home to begin home schooling? I am not sure if we should have one central area or set up a desk in their rooms.
I will still have to work one day a week at the hospital unless I can figure out some other way to make more money from home. I also have a photography business. I shoot on designated days of the month to make work/home flow better. I will be out of the home one day a week and they will be with Daddy on that day. I am also wanting to have another child within a year or so. Do you think this is realistic or am I biting off more than I can handle?
Thank you for your support. You have really been sent to me in God's timing. There is only one more day of school left. I am filled with excitement, anticipation, and am a little nervous about the challenge ahead of me.
I really want to impart something special into my kids lives. Our culture is so against what I am wanting to do. I am surrounded with people who will not believe in or agree with what we have chosen for our family. I know this will be a difficult transition but I am ready for it.
I would love to bring the kids to your farm soon. I was telling them about your garden and they had lots of questions.
In Christ's love,
Shelley
Photo by Joey Contreras Jr. September, 2008.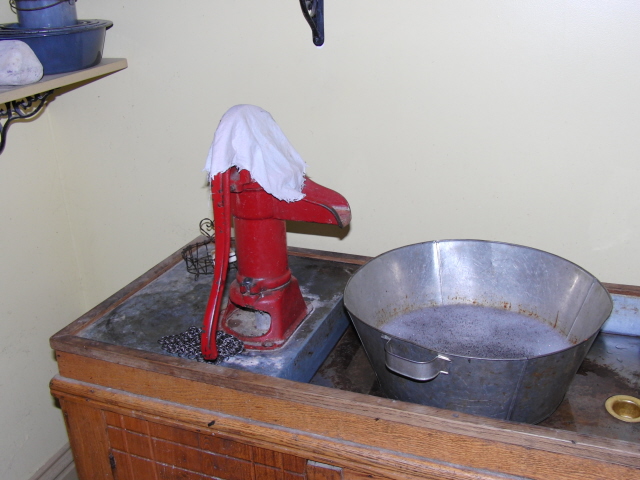 At this point Shelly and her children had come to visit and we spent several hours talking together.
Dear Helen,
I just wanted to take the time to thank you and your family. You have no idea what a blessing you have been.
Thank you for being obedient to the Lord and doing His work. You have been such an inspiration and encouragement to me as a wife and mother.
I have been busy implementing the things that you have taught me with the kids. Terry and I had a talk and have came to the conclusion we are going to sell everything we can and follow after the Lord's best. We will be moving back to the Hoopeston/Rossville area when our house sells.
I pray you are all well.
In Christ's love,
Shelley
Dear Shelley,
How nice to hear from you again and to hear that you are taking the bold step of getting out of debt and out of bondage to "things". This is a life long battle but you are taking the first steps towards freedom! I'm so very proud of you! And now you will live closer to us and hopefully we will see you more.
Stay in the Word; Satan won't be happy with this step you are making, but God will strengthen you and keep you under His wings!
Do write again soon.
Love,
Helen
Dear Helen,
Hope you are all well. We have been working on the house, getting it ready to sell. We are in agreement on getting out of debt. We are in agreement about moving closer to the church that we attend and are rooted in. We are not in agreement about our children's education.
I am wanting to home school. For the most part I have made most of the decisions when it has came to the children.
Terry is extremely opposed to it. I think he only knows of one family in the community that was home schooled and at the time viewed them as strange. He has no education about home schooling. Only stereotypes. He has just put up a road block about it.
Even though we had decided on a Christian education he is now saying that they could just go to public school. There is no Christian school near here. It would save us money and we are trying to conserve expenses so I can stay home.
Do you have any wise godly council for me? I know we have to be in unity but I am not sure how to get there. I know ultimately it is his decision--I just think he is missing it. As a mother I just want the best for our children.
Thank you.
In Christ's love,
Shelley
Photo by Joey Contreras Jr. September, 2008.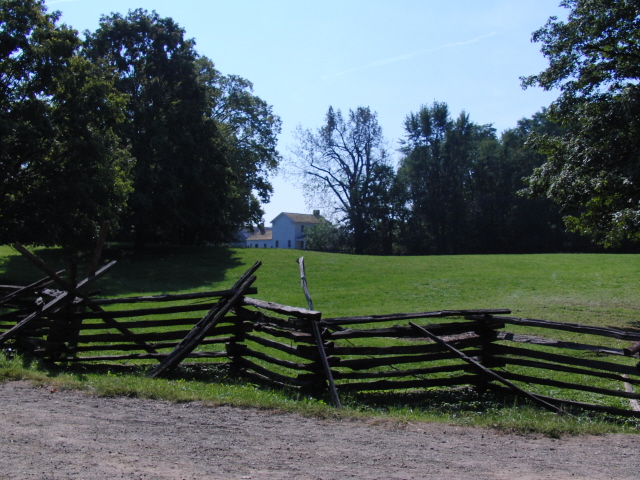 Hello Shelley,
New ideas are hard to digest; give it time and pray like crazy! Don't nag him about it. I know you need to make a decision about this soon. How about asking him to let you try it for one year and see how it goes? A year won't hurt the kids if he thinks home schooling is bad. He can see how well it works out for everyone and how happy the kids are.
He needs exposure to homeschoolers, especially successful ones! My husband said we should have you folks over after I told him how you were willing to sell your house etc. Now I know we should!
I'm in the middle of strawberry season and these are the busiest days of the year for me. (We picked and sold 100 quarts of strawberries yesterday and Gerald had two doctor's appointments in Champaign on top of it all!)
I will be very busy for the next two weeks or so. How about Sunday June 22 or June 29th coming over about 3:30 pm and we could have a BBQ for supper together at our place? (I would need some help with the food if you would be so kind as to bring a few things?) Let me know what day works best for you. We have our new pool up and it is grand, so have the kids bring their swim stuff and floaties, etc. It is about 5 feet deep.
My Timothy loved playing with your boy and has asked me several times when we were going to have you over! He'll be excited!
Don't despair; trust in the Lord!
Hugs,
Helen
Dear Helen,
Thanks for responding so soon. I will ask Terry if he would be willing to come for a visit. I am not sure if he will. I would love to come even if he does not. I know my kids loved visiting and they also love to swim.
Hope your harvest is fruitful.
Terry and I have been discussing like crazy. He says he knows he can not afford Christian education on his income. If I am going to stay home they would need to go to public school. He believes he is in the will of God at this job and does not plan on changing jobs.
Thank you again for your willingness to give of yourself. For investing your time into me and my family. May God bless you mightily.
In Christ's love,
Shelley
Dear Shelley,
We hope your husband will come. I think he would enjoy visiting my husband and seeing our little farm. If he decides not to come, it would be better for me if it weren't a Sunday but sometime during the week. We can arrange another day.
Berries are keeping us very busy to be sure.
Blessings,
Helen
Dear Helen,
I have spoken to my husband about your offer of helping us understand home schooling more. I have not gotten a commitment from him for Sunday. I do appreciate your offer. I think it will happen, but I am giving him some time as you suggested.
Today he was asking about homeschooling and how things would work. So there is hope. Terry and I are off work next week. I would love to come let the kids play again.
In Christ's love,
Shelley
Hello Shelly,
We have something this coming Sunday, but are free the next one after that. We weren't planning on "preaching" to your husband about home schooling, we just thought it would be fun to get together. We are happy to answer any questions he may have, of course.
Let me know about next Sunday. If your husband can't make it it would work better for me if it were an afternoon during the week.
Love,
Helen
Photo by Joey Contreras Jr. September, 2008.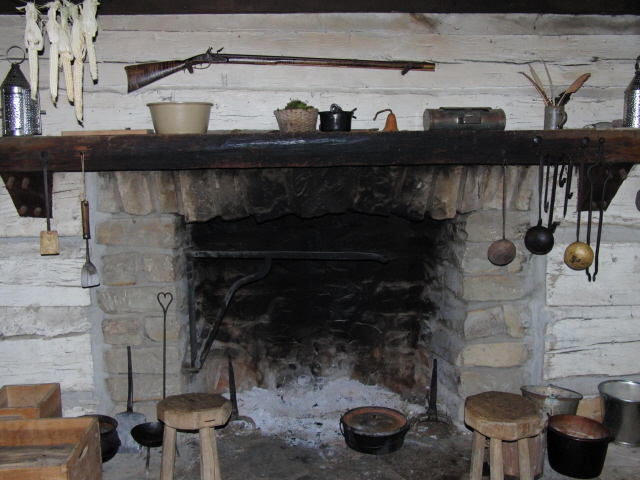 Dear Helen,
I completely let time get away from me. We have done a little family vacation time and went to my sister's.
We have a celebration at church tomorrow. I am still on orientation at work for one more week. Then I will be working on a PRN basis. I will work only when it works for me. I would love to come for a visit during the week some time.
I have some more questions for you when we get there.
We got all our work done around the house and got it listed with a realtor. We are really excited.
I will talk to you soon.
In Christ's love,
Shelley
Dear Shelley,
That's fine!
Glad things are coming together for you with your house, etc. We are excited for you.
I'm very busy right now with raspberries. I will let you know when I get a free day. Feel free to write and ask any urgent questions, one question at a time! :)
Love,
Helen
Dear Helen,
I have spoken with Terry some more and he is open to coming for a visit. He is a pretty private person so I knew it would take him a while. I explained a little more what you do and about your ministry of helping mothers. He understands we do need a living example of God's plan for the family. We do not have that in our own family. Just let me know whenever you are slowing down a bit.
My question: with spanking, do find it works better to switch on the spot for immediate effect or send them to their room and get the spanking in private. My son Jack is impulsive, and I am working on correcting that. He picks on his little sister a lot. He has this need to be the dominant one and wants to overpower her. I have been sending him to his room and spanking him. It seems it is not immediate enough.
Have any suggestions?
In Christ's love,
Shelley
Dear Shelley,
Make sure the spanking is done in private, but pretty immediate. Sometimes the mom needs to calm down a little, and that is fine if it is done in a few minutes. He is certainly old enough to know why he is being spanked. Have him articulate to you what he is being spanked for before you spank him. Make sure the spanking is hard enough to make him cry and feel the pain, otherwise, it is useless. I usually give at least 3 hard swats with the rod, but often 4 - 5. Believe me they feel it.
Still very busy here. Will set a date soon. We are excited about your visit.
Feel free to ask another question! :)
Love,
Helen
Photo by Joey Contreras Jr. September, 2008.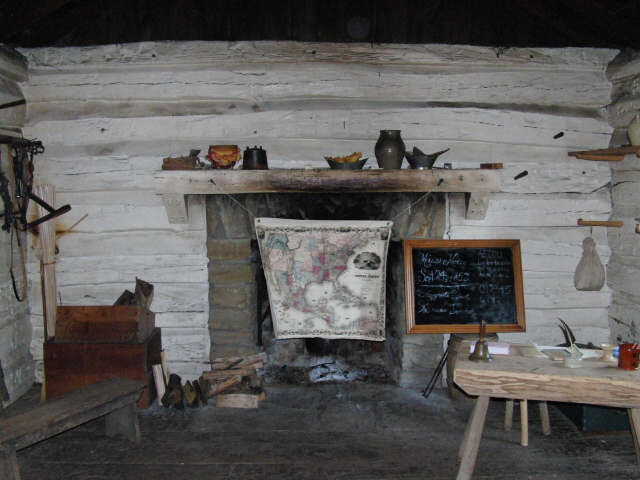 Dear Helen,
What about when you are in a public place? Like church or something like that. It seems as though by the time we get home he has forgotten about what he did wrong.
Is it common to need to keep spanking him over and over for the same thing? It seems they would learn after a while.
Another question. It was my thinking that they would learn or be trained by spanking. My son does not seem to be learning. I give him a warning to stop the undesired behavior and many times he just does it anyway. He knows he will be spanked. That makes me feel like it is not working or I am doing something wrong. Is this common?
It is most of the time related to him picking on his sister.
Hope everyone is well. Can't wait to get together with our families.
In Christ's love,
Shelley
Dear Shelley,
Can you give me an example of what he does that you spank him for?
Love,
Helen

Dear Helen,
Here is an example. He will ask to go swimming. I will tell him not right now. He will get mad because he cannot swim so he will go into an anger outburst. (Mad look on his face, slamming doors, stern voice.) He will walk to his room and on his way he will push his sister. I will go to his room to give him his spanking and he often times will not willingly let me spank him. He will hide from me or move when I go to spank him. He says things like, "I hate you". Or, "I hate being me, I want another family".
He does get the spanking but with much resistance from him. He makes it challenging for me.
He is a child that wants what he wants; he is motivated to get what he wants at any cost. I know that this is wrong when challenging his parents, but I am at a loss as to what to do about it. Sometimes I am even unsure if this is a normal child behavior or if there is some problem that I am not understanding.
When he is asked to do anything he does not want to do it results in him having an anger outburst. Like a temper tantrum from a 2 year old, but he is 7 1/2. We have laid down solid rules that he gets spankings for. He knows if he acts like this he will get spanked, but he continues day in and day out to do this.
He and his sister hit each other and fight at times where they are both engaged in the dispute. I usually do not know who started it. It starts when they are playing. Most people tell me just let them work it out. Not to correct that because it is a normal kid thing. I think it is not right to hurt the people you love. The same thing happens when he is playing with certain kids. Other kids he does just fine with.
It really makes me think I am doing something wrong.
In Christ's love,
Shelley
Dear Shelley,
This is normal behavior for a child who has been left too long undisciplined. So you have your work cut out for you. He is getting to the age that maybe Dad should get involved as he is bigger and stronger. But no seven-year-old ever got the best of me! I dreamed of ways to make them miserable if they were disobedient! :) He gets spanked for saying he hates you, spankedd for resisting. Please, please read Richard Fugate's book on what the Bible says about child training. He covers much of this that I don't have time to cover. You can order it probably on Ebay or Abebooks.
Try a Bible study with him on anger and that it is a sin against God and you. Have him write the verses out. Have him pray and ask God to help him control his anger. There is a lot in the Bible about anger. He needs to get a handle on it before he gets much older. You can help him do that.
The pain of the spanking is not enough to keep him from disobedience. That means you need to spank him harder. If you cannot, have Dad do it. He will eventually break.
Never let the kids "work it out". I have the same problem--nobody started it. However, I don't think it matters 'who started it'. If they were both being mean, both fighting, both hurting each other--does it really matter who began it? So discipline them both, not too severely, but enough to make them realize that if they do this again they will get spanked. Each is responsible for their own behavior.
No, you are not doing anything wrong. Don't back down and don't give in or give up. Do whatever it takes to make him obey. Make it clear to him that he is choosing the spanking. You can be creative and think of many ways to discipline; not just spanking. They can choose to sit on a chair all day long if they want! If that is what it takes, then do it. Real love is hard, isn't it? If you wants ideas for discipline, I can give you some.
Hugs,
Helen
Dear Helen,
Thank you so much for your words of wisdom and encouragement. I have everyone piping down my ear that I should not spank them, they're just being kids, etc.
As a child that was never disciplined this is all new to me. I am so grateful that I have found a strong, confident, Christian mother to learn from.
I did finally receive the Fugate book in the mail. I also got the DVD set just yesterday.
I would love some suggestions on discipline ideas.
Thanks again.
In Christ's love,
Shelley
Photo by Joey Contreras Jr. September, 2008.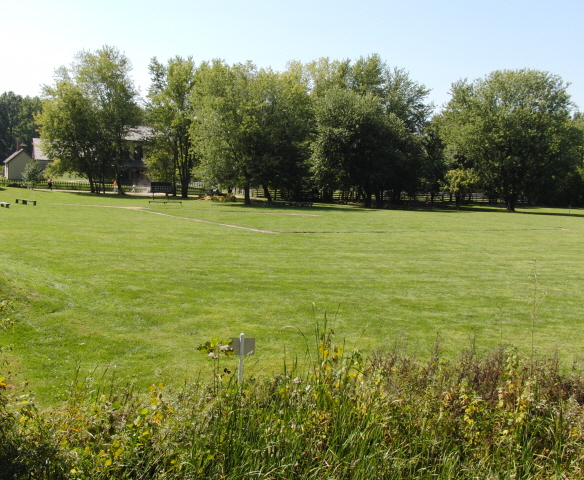 Dear Helen,
We got the books and DVD's in the mail. We got to work right away. It has been three days of implementing and I must say, I am shocked at how well they are responding. He said it should take about 6 weeks to see the full improvement when retraining a child.
It is strange, I discipline them sharply and I get an, "I love you, I am sorry". I take it easy on them and I get an, "I hate you, Mom". I can see that I was being entirely too loose with them. I wish I would have met you sooner. I guess everything happens in God's timing.
Hope all is well with you and your family. Thanks!
In Christ's love,
Shelley
Dear Shelley,
This is wonderful news! I'm so glad!
Our calendar is freeing up somewhat. If your husband is still wanting to come with you, how about coming over August 17th around 4 pm? We go do a potluck if you want, with each family providing three items for the supper. If that works for you, what would you like to bring?
I'm so very proud of you! Keep up the good work!
Love,
Helen
Dear Helen,
We have a meeting at church on that day the 17th at 4:00.
Helen, I need to be encouraged. It has been, I think, 1 1/2 weeks. I feel all I am doing is spanking and playing police in my house. This is a challenge for me. Jack is the most challenging. Emily has got the message loud and clear. Mom is not putting up with it.
Jack continues to challenge me. My biggest problem is that he will not willingly let me give him his spanking. I am having to hold him down. If I have to hold him down then he knows he gets another spanking for his disobedience. I am not sure if holding him down is the right thing to do. He will sometimes try to grab his ankles but he will not hold still. He moves when the spanking is coming.
I have given him up to 3 spankings. When I went back to give him another set he locked the door on me and would not let me in his room so he got more spankings. When I hold him down he is kicking, screaming, as if he is being attacked.
Even after 3 spankings I am not sure I was getting true repentance. He still thinks my spanking him is an injustice to him.
Help.
Thanks,
Shelley
Dear Shelley,
I think the Dad should get involved now. When boys get to a certain age, they start to despise the mothers because the male wants to dominate. Your son will respect his dad more.
BUT, I still spanked my boys plenty at Jack's age. I would not hold him down, but insist that he lay still. You may want to just leave him on a chair in his room until he is ready to submit and lay still. Ask him every 1/2 hour or so if he is ready to submit yet. Let him decide how long he sits there.
Are you sure you are spanking hard enough? It should really cause him pain and make him cry. Usually 4-5 switches got the message across loud and clear to my kids. I would spank them as hard as I could.
Are you using scripture along with the spankings? Maybe a family devotions on the theme of discipline would be good.
You can't make him repent. He has to in his heart. His heart is still very moldable at this age; but in a few years it won't be. Bible teaching, over and over and over.
He needs the teaching as well as the discipline. Somehow he isn't connecting the two. Has he ever accepted the Lord as his Savior and repented of his sin?
Don't give up. Don't ever let him see you waver. You must let him know you will win and he must submit and that you will move heaven and earth to train him.
Does your husband back you in this?
Be very careful about spanking in public and I wouldn't really talk to others about your discipline even to family members. Social services is out there. Be wise about it.
3 spankings is a lot but you are starting late, so you have to pay for it now. But you should see the spankings begin to decrease.
Are you being realistic in your expectations of him? Is it childish behavior or is it outright disobedience? You say, "Do this", he says, "No". That is outright disobedience.
Are you keeping him busy? He should be working several hours per day. If he is bored and getting into trouble, you are just asking for it. Don't give him too many fun things all the time. Keep the treats and special things to a minimum. Kids get spoiled if they just have fun all the time. Remember the old farm families with their one candy on Christmas day.
Give him more work for insolence, etc. Take away privileges. If he works all day and gets no privileges, that is his choice. Be prepared to make his life miserable (let him know you will stay up nights dreaming of things to make him do!) until you get the behavior you want.
Make daily lists, teach and train him to work. Your house should be spotless with your two helpers at your side. Work with them. It can be fun. Cook with them, go for walks together. Don't give them too much play time. They don't appreciate it. They do get bored.
Must go.
Hugs,
Helen
Photo by Joey Contreras Jr. September, 2008.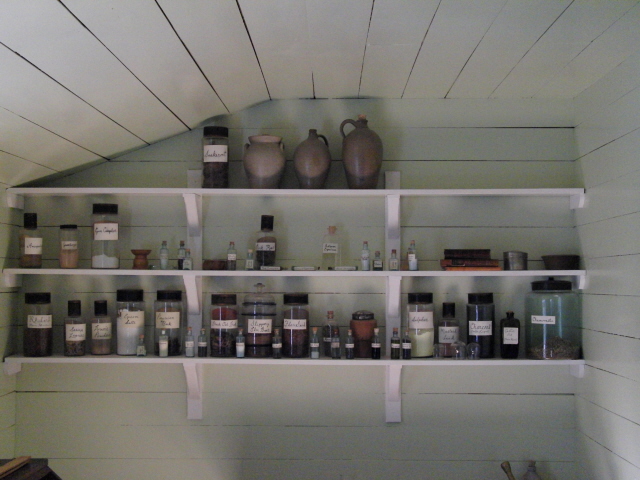 Dear Helen,
Thanks for your advice. I will put it to use.
One thing is I think I was spanking when I should not have been switching. The book I read by the Pearls said you switch for everything. The book you gave me said you only spank when rebellion is present. And if they repent without needing to be given a spanking then they don't get one. Also I was not spanking hard enough. I think I have built up this rebellion in him by doing these things.
The days have been going much better since I realized that if they repent then you do not spank and you only spank until they repent is the way I understood it. I hope I am doing it right. Their behavior is 100 percent better than it was.
Thanks again,
In Christ's love,
Shelley
Dear Shelley,
Good. I do NOT agree with the Pearls at all. As a matter of fact I dislike them very much in the area of discipline. I think they have some good philosophy in other areas, but not discipline.
We'll talk more when you come.
Love,
Helen
Dear Helen,
I feel much better knowing that I do not have to spank my child every time they do something other than perfect behavior all the time. Can't wait to talk more this Sunday.
Have you thought about what you would like me to bring for dinner?
I told the kids we are coming and they are excited to play.
Talk to you soon.
In Christ's love,
Shelley
(That Sunday we met Shelly's husband, Terry, and had a wonderful meal and time together with this young couple and their children. We had good discussions and a fun time! Shelly and Terry left with much to think about, and we prayed for them like crazy over the next few days!)
Dear Helen,
Terry and I have made the decision to home school in unity. We are working on finding the best plan to implement this change. I know God will make a way. He always does.
We were wondering what you do for health insurance? His job only offers insurance for himself.
I have been reading the book you gave me. I am over half finished. I love to read and learn.
I have never read a book that backed what I have felt all my motherhood life. I have felt very trapped in a system I never understood. It is our American culture and I guess deep down even before I was saved I felt this way.
I remember dropping my 8-week-old infant off at daycare to go work at my career I had just spent 5 years earning. I cried, it felt so bad inside, going against my maternal instincts. As an American women I saw no other way. Even within the church this is the norm. I often wondered, if my children are at care more than 40 hours per week how are they going to learn life? I felt uncomfortable about someone I had one interview with spending more time with my child than me. I did it because I felt this was what was expected of me. That is how I was raised and I turned out OK.
Thank you for giving me the courage to stand up for what I have felt in my heart. I do not know any women like you. You are a true blessing.
Love,
Shelley
Dear Shelley,
This is wonderful news! We are excited for you and we know God will help you and bless you for it. It is clear from Scripture that the man is to be the breadwinner and the woman the nurturer and homemaker. Maybe Terry should ask for a raise at his present work or try to find a job that can fully support his family, in order to meet the biblical requirements? If that is not possible, maybe he could take on a second job and cut back on his hours volunteering at the church? This would then mean that he is giving his children the greatest gift he can ever give them: a full-time mom! We know God will lead you and direct you in His perfect will as you surrender your lives to him completely! We are praying for you and that God will provide your every need, that your homes will sell and that you will be set free financially and serve God in your home as you desire.
Shelley, you have done so well and I'm so proud of you! You have been carrying a big load and you are to be commended for all of your hard work! You will now need to be seriously thinking about cutting back in every possible area. If you live near Terry's work, you can do with just one car, cutting a car payment. We always had just one car and still do. You save a lot of insurance, registration, etc. Making all of your own food from scratch (no expensive breakfast cereal, bread, etc.), letting your and your girl's hair grow so you can cut it yourself (staying out of the beauty parlors, hair coloring, etc.), cutting all the guy's hair (it is easy, I can teach you!), staying home more and just shopping once a month, except for a local trip each week for milk, etc., learning to do without for holidays, the list goes on and on!!! There are many books and sites on cutting back on expenses that will give you a million and one ideas!
We never had health insurance until recently because of all the expenses associated with Gerald'd illness. Before that we just paid for everything ourselves. Maybe if Terry took the money he pays for health insurance every month and put it into a health account at the bank (tax deductable) and just let it grow, you can use that when you need it. You are young and healthy, so your medical bills should be minimal. We paid for all of our births, both hospital and home. If you feel you must and your conscience allows, you can apply for Medicare and get it because of your low income. You can also get food stamps, etc. We never felt we could do that, but have no problem if others do it.
I'm so glad you are enjoying the book. That is how I felt when I read it a very long time ago!
Thank you ! It is a joy to be used of the Lord in this way. Write or call anytime. Let's get together again soon!
We so loved to hear your testimonies when you came to visit. What a blessing to hear you and Terry share! Keep on for the Lord. It is the only life worth living!
Love,
Helen
Photo by Joey Contreras Jr. September, 2008.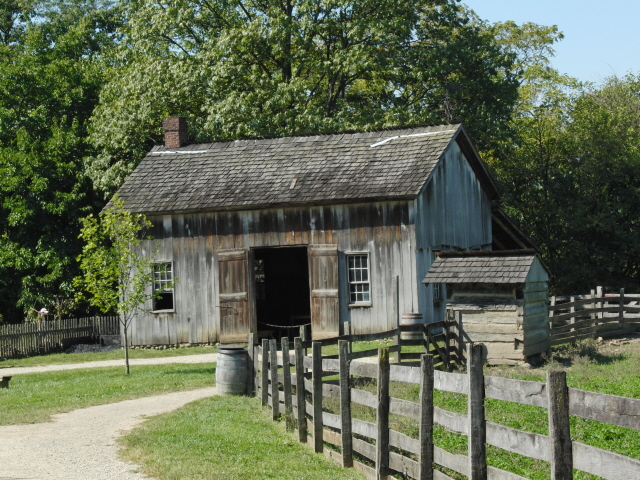 Dear Helen,
Yes, I am eager to learn all the tips on home working and conserving cost. Emily dropped out of school yesterday. We did her work at home. It worked out very well. We worked on school the first thing in the morning. We did crafts and moved on to house duties. We had all our work done by 11:30. We even got to take a nap. We both had fun too.
Jack is still in school. We wanted to wait until we get some books and school program for him. I also think I have to keep better records for him since he is older? Not sure? I did not want to give any room for question with the state or anything.
Do you think sticking with the Pace program is the best? That is what they have at school. I feel a rush to get things ordered and get going on this.
I will be working two evening shifts per week until the house sells. Terry will be at home in the evening with them. I will try to work on Fri & Sat so it does not interfere with the weekdays.
I know it is only temporary. When our house sells I will be able to quit at the hospital.
Love,
Shelley
Dear Shelley,
This is truly wonderful news!!! I'm SO proud of you and SO happy for you! Happy for Emily too!!!
Your school plans can be your records. Just keep them filed, in case. But if there were any questions, they would probably test him. Illinois is very, very supportive of homeschooling, so the chances of anybody saying anything are very low. I just keep their grades from year to year in a file, and that is my record.
Pace is a good way to start since they are familiar with it. I don't know much about Pace but I assume it is work at their own pace. Can you get his books from his school? If you took him out right away, it wouldn't hurt a thing, but probably help. Just have him read to you, and do a few school things like that. You should be able to start him pretty quickly with Pace I would think.
Wonderful! We are praying like crazy over here that your house sells really fast!!!
Good for you!! You are simply amazing!!!
Write anytime.
Love,
Helen
Dear Helen,
We are moving to our other house on Sat. That will put us closer to Terry's work and church.
We start homeschooling Jack on Monday. We went with the Abeka program.
I will talk to you soon.
Love,
Shelley
Dear Shelley,
Excited for you but don't envy your moving. Any nibbles on the house yet?
I like Abeka, but it is demanding on the kids. Don't be afraid to not assign everything to him. They expect a lot. Nice looking materials, though.
Hope the move goes well.
Love,
Helen
Hello Shelley,
I have been busy with trips to Canada and VA, but things are beginning to settle down. I've been wanting to connect with you and I'm wondering how things are going with you and homeschooling, job situations, house selling, etc.
Love,
Helen
Photo by Joey Contreras Jr. September, 2008.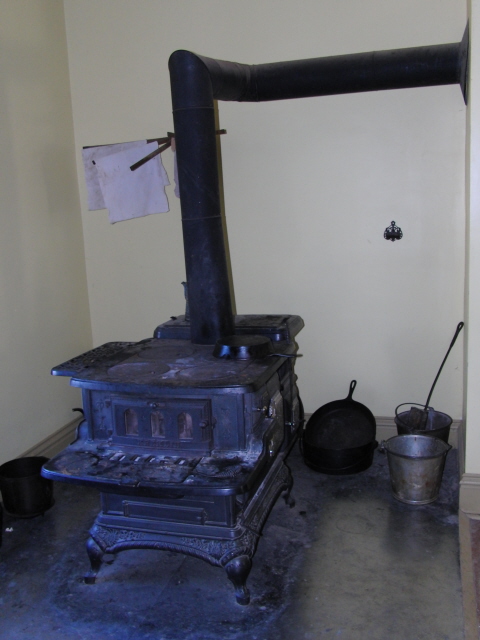 Dear Helen,
So good to hear from you. I have also been busy. We are doing well. We have not sold our house yet. We signed the other house over to the bank one week after we had moved back into it. They called us and wanted to do a deed in lue of foreclosure.
We decided to take them up on their offer. We owe nothing on that house now. It will hurt our credit some but I do not intend on using credit. We moved back to our other house. How crazy! I am so happy to be free from that house. Praise GOD! This house is still on the market.
I have ditched the Abeka curriculum, it was just to rigid and dry for me. Life is not filling out a bunch of worksheets. We use a combination of tools. I wonder often it they are really retaining the information.
Emily does not seem to retain much. She does not learn her sounds. I work and work, then later ask her what the letter M says. She can not tell me. I am not sure what to do. Maybe she is just not ready? She turned 5 in Aug.
We are using an online program called time4learning.com for some things. We read, write, and do spelling on our own. I use the online program for Math, LA, Science, & SS.
It has been a big adjustment but I am glad I made the choice. I went to a few homeschooling meetings and got some useful information. I met some other homeschooling families. That was nice. I am feeling much more comfortable. We are working into our roles in this new lifestyle. Some days I feel like I am cheating because they are not in school slaving away at schoolwork for 8 hours. We only spend 2 hours on schoolwork per day. Then we have reading time in the evening. Do you think that is enough time?
How about you? Have a good trip? How is Gerald's health?
Thank you for taking the time to help me through this journey. I really do not think I would have been able to do this without your inspiration. Thanks for letting me come into your home and experience first hand. You are truly a special person.
In Christ's love,
Shelley
Dear Shelley,
Sounds like it has been hectic!
Abeka is very school-like. You will learn as you go and find what works for you.
She is young. Don't pressure her. I'd make "school" fun and not worry too much. Start next fall. She will get it eventually.
What you are doing sounds good.
Yes, school is not just book work but all day long they are learning!
You are welcome!
Do you think you are getting the discipline under control?
What about your husband's job with the economy? How are you managing financially? Are you still working?
Love,
Helen
Dear Helen,
It is not yet where I would like it. It is much better than it was. I just think Jack might be one of those kids that is going to challenge all the rules. I would call him stong-willed. Like his mother. So much of it is my consistancy. I do feel a little stressed and overworked at times. When I am stressed and things are not routine Jack does not deal with it well. He is a sensitive child. He does like homeschooling a lot. He said he never wants to go back to school.
I am working at the hospital 2-3 days per week. Evening shift 3p-11p. I am also doing photography on the weekends. Now that our one house is gone I should be able to slow down a little. I am going to quit doing one or the other. I am not sure which. When this sells I am done working. I am not sure how much longer I can stand being pulled in all directions. I am praying it will be soon.
Love,
Shelley
Dear Helen,
A late Merry Christmas to you and your family. I read your update. Reading my story from your eyes was eye-opening. I cried as it reminded me how far I have come. It refreshed me. I have been a little discouraged lately. It has been 4 months since I started homeschooling and I feel I have taught my children little.
I want to create a passion for learning but all they seem to want to do is watch TV or play video games. I am so sick of TV's I am about to pull my hair out. I think Satan lives in that box called TV, therefore Satan lives in my living room.
Terry does not share my same ideas about this. In the meantime, I am living with Satan. I am so sick of competing with the TV for everyone's attention. I guess I have to take baby steps.
Good news, on 1-2-09 we officially signed our house over to the bank and are no longer responsible for it. It has been a long process. This house is still for sale. I am praying that we sell it soon. It is hard to live where your heart is not. I am still working 2-3 days a week at the hospital 3p-11p. I have quit my photography business for now. I just could not continue to do nursing and photography. With so many debts we needed a steady income. I am going to take some time to evaluate this gift and what its purpose is in my life. And to increase my knowledge of photography. It is a blessing. I was unequally yoked with my business partner and needed to cut down this branch of my life.
It is harder than I thought it would be to go against the grain of society, and my own family. You continue to be an inspiration to me. It is so good to see your light. I am praying for Gerald's healing and your strength.
Keep in touch.
In Christ's love,
Shelley
Photo by Joey Contreras Jr. September, 2008.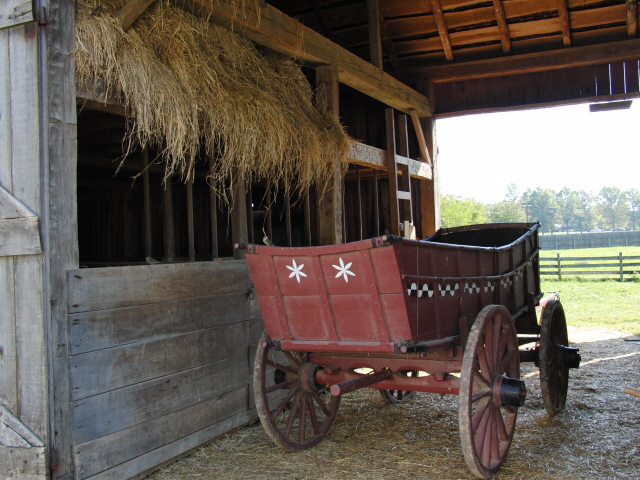 Dear Shelley,
Life as a mom has it ups and downs, like all other roles in life. I get discouraged myself from time to time, wondering if I am making any difference.
The things you are teaching your children right now probably have nothing to do with bookwork. They are learning to obey authority, daily routines, and chores.
The TV is indeed a problem. How about making a rule like no TV for the kids period? Would Terry support that? I'd beg and plead for it! :) Maybe moving the TV into another room, where it isn't a part of daily life if Terry is watching it? Maybe in a closed up cupboard where it can't be seen and have the kids constantly tempted by it?
Ask God for wisdom regarding the TV problem. He will give you some answers.
I think you are making some good decisions about the photography business, your homes, etc. Things take time. Be patient and wait for God to do things in His time and way.
Love,
Helen
Dear Helen,
Thanks again for your words of wisdom. You absolutely may use our story/e-mails on your website to help other moms. Mothering is such a lost art. We need more mothers like you to help us and encourage us.
We are doing much better on our daily routines and chores. We have a regular schedule. That has helped beyond measure. I am so protective of our time now. I was not like that before. I was too busy to even think about what I was doing.
I will work on the TV thing. Good advice. It is even hard to break myself of letting them watch it even though I know it is not good. It became a form of babysitting for me when I was so busy. I just wanted them to be quiet and entertained so I could have some time to get everything done. How horrible. I created my own monster. We will get there. Like you said, things take time.
I feel like a thousand pounds lifted from me since the changes I made with the photography business. I can't believe how much time and energy I was using. I am now putting all that time and energy into my family. It feels great.
I am glad to know that you also get discouraged and question yourself at times. I can say we have come a long way in a short time. I thank God for you and your family. You gave your time and wisdom to us when we where in need. You did not count the cost. You just did it.
I hope I can be an inspiration to others as you have done for me.
Hope your family is well. Still praying for Gerald's healing.
In Christ's love,
Shelley
Dear Helen,
So good to here from you. With Mother's Day coming up I wanted to say Happy Mother's Day. You have been a spiritual mother to me. Titus 2 mentoring me to victory. As I grow I know I am more independent, but our relationship and your encouragement has spoken into my life more than you will ever know.
I am starting a ladies ministry at our church. Titus 2 is the focus and essence of the group. I am praying and putting my faith in action to see God's plan for the women in our church grow. I talk about you a lot and that everyone needs a Helen in their life.
We are starting off with a book called "How to be Good to Your Husband On Purpose" by Becky Hunter. They do not know what they are in for, but God does. I am speaking the truth and setting the captives free.
I knew you would be excited to know I am passing the gift you gave to me on. Hope you and yours are well. I may be asking for more advice as I enter into the next step in my journey.
Love,
Shelley


Dear Shelley,
Thanks for your Mother's Day greetings and your kind words. It has been a special blessing to mentor you and to see your rapid growth in the Lord and in your mothering skills.
I will add you to my prayer list regarding your Titus 2 class! Good for you and may many be blessed. Just be faithful and let God work on hearts.
I'm so very proud of you!
Keep on for Him,
Helen